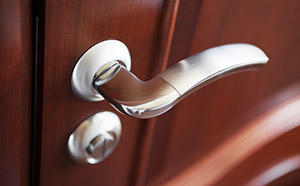 WHAT YOU NEED TO KNOW ABOUT INTERIOR DOOR STYLES
January 17, 2020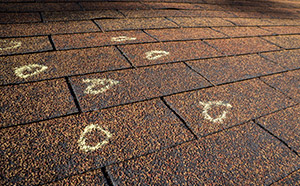 WHAT IS HAIL DAMAGE, AND HOW DOES IT AFFECT MY PENNSYLVANIA HOME?
January 19, 2020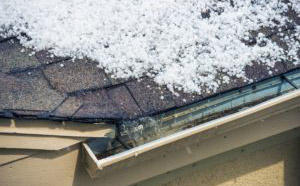 You feel it coming, and you know there are plenty of chores inside and outside that need to be done before winter weather keeps you bound to your house, but one of the most important of all tasks rises above your head, and you know that means securing it before winter takes effect.
Between wind, rain, hail, snow ice and other inclement weather, you want to prepare your roof as best you can for any impending winter damage. Preventative maintenance is the key and there are steps you can take to stop leaks, debris accumulation and other problems that can keep you from getting to other important home "to do" lists.
Here are a few preventative steps that can prepare and protect your roof for winter weather.
1. Leaking, venting and flashing
Scouting for leaks, loose vents and inadequately sealed flashing are some of the first areas to tackle when it comes to roof winterization. Telltale signs of leaks can be observed from water spots on ceilings and walls and other places where water can get into a home. Shingles that are loose, warped, cracked or missing are often signs of roof damage as are vents that are not secured, and flashing that is detached. All of these areas signal likely problems that need to be addressed before winter arrives.
2. Stopping Leaks
Stopping leaks really needs to be a major concern when it comes to winterizing a roof, so pesky leaks don't continue to cause problems when winter moves into second gear. If leaks are neglected, they can cause mold growth, insulation damage and make life miserable. You may be able to do a few precautionary measures on your own, such as taking care of simple leaks, shingles, flashing and drip edging replacements, but positioning yourself on a roof to attempt major repairs with leaks can be a risky proposition and should entail calling in a professional.
3. Cleaning Gutter and Downspouts
Debris seems to be a continual problem, particularly in late fall and early winter when it finds its way into gutter and downspout areas. When autumn winds stir up leaves and tree remnants, the loose debris plugs gutters to the point that moisture has nowhere to go and a roof suffers the consequences. All gutters and downspouts should be thoroughly cleaned, so any accumulated moisture and water has somewhere to go other than the roof.
4. Trimming Overhanging Branches
Once gutters and downspouts have been cleaned, any tree branches that overhang a roof area should be trimmed away from it so there is no chance of heavy snowfall or ice accumulating on the branches and limbs and causing them to break or snap and crash on the roof, or some other area of a home.
5. Inspecting your Roof
It's hard to discover every little thing that can prevent winter weather from damaging a roof, whether it's the source of a major or minor leak, the displacement of shingles, or deteriorating flashing and venting systems, overflowing gutters, and excess tree limbs, there is nothing disgraceful in inquiring about a roof inspection for problems that may go unseen. Professional roof experts are trained to see areas that others may not, and they can usually alleviate problems as they come across them. Just find a roofing inspection individual or team that is trustworthy and has the necessary experience to do the job.
Whether you simply want a roof inspection, winterization of your roof or have other preventative maintenance issues that need explanation, get in touch with the specialists at Tri-County Exteriors. Fill out the online form and a roofing expert will provide you with the information you need to protect and ready your roof for winter.