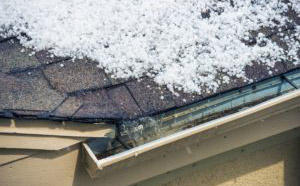 WINTER PREPARATION: IS YOUR ROOF READY FOR WINTER?
January 18, 2020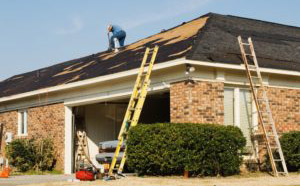 HOW LONG SHOULD A ROOF LAST? THE AVERAGE LIFESPAN OF A SHINGLE ROOF
January 20, 2020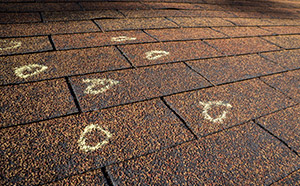 Hail damage is not something new to homeowners in Pennsylvania as they understand the ravages of hail storms and know how such storms can affect their homes. Reports in 2014 from The Weather Channel indicated that Pennsylvania came in seventh on a list of 10 states for insurance claims related to hail, so Pennsylvanians are well aware of hail damage and understand how it can affect a roof, areas outside a home, vehicles and other property. Additional weather related statistics indicate that hail has created billions in damages throughout America and is capable of creating widespread destruction.
So, if you live in Pennsylvania and own a home and are not sure about how hail can affect it, take a look at the information here, which will help you determine whether you need a roof inspection, roof repair or replacement because of hail.
What is Hail DamageWhat is Hail Damage?
Morrison (1999) defined damage to roofing as a diminution of water-shedding capability or a reduction in the expected long-term life of the roofing material.
Hail damage intensity can be affected by a number of issues. Several factors, such as the type of roofing materials used, the age of materials, the slope of a roof and the quality of construction and installation can all contribute to the degree of damage. Shingle layering also has an effect as does the size and shape of hail and the power and angle of its descent to a roof.
Functional or Cosmetic
Hail damage is also classified as functional or cosmetic. Functional damage has to do with the stability and longevity of a roof; whereas, cosmetic hail damage refers to any damage that does not interfere with a roof's ability to carry out its function. A roofing inspector can help a homeowner determine the type of damage and can assist with any insurance issues as well.
Hail Size and Damages
Very large hail, baseball size and larger, causes the most damage to property but smaller hail can inflict destruction as well. Hail an inch in diameter and above can inflict damage on asphalt shingles, so there is no getting around the fact that hail can destroy shingles and many other roof coverings. When it damages a roof, a homeowner may not be able to completely verify the extent of damage that has occurred, particularly when a roof or items on a roof are viewed from ground level.
Traditional Shingles and Other Roof Coverings
Hail damage to traditional asphalt shingles usually entails the loss of surface granules. Further damage can be harder to see and may take the trained eye of an expert to determine whether roof leaks will develop over time because of the impact made from even the smallest pieces of hail.
Whether your Pennsylvania home has asphalt shingles, wooden shakes, slate, clay or metal roofing, hail can damage any one of these coverings. Wood shingles can split while clay and slate can crack and gouge, and metal roofing can sustain impact dents. So, no roof is impenetrable when hail decides to make its mark but if there is any consolation concerning damage, hail indentation is easier to locate on metal roofing and other soft metal parts.
Inspect for Damage
It usually takes the expertise of a roofing specialist trained to see underlying damage caused by hail, but if you want to inspect your roof on your own, just be sure you have the right footwear, a steady ladder, a few chalk sticks to mark damage and any other safety gear to help prevent slips and falls.
The indicators or signs of hail damage include:
Dented or dimpled gutters
Dented or dimpled downspout or drain spouts
Dented gutter screens
Damage to vents
Damage to shingles
Damage to flashing and siding
Damage to windowsills and casings
Damage to chimney covers and other soft metal covers
Damage to skylights
Damage to air conditioners
Other damaged outdoor items in close proximity to the home or roof
If you're seeing the type of damages outlined here, and they are affecting your home or business, and you need answers as to how to repair the damage caused by hail, fill out the contact form on the our website and a representative will get back to you to answer your questions and consult with you about the options available to you concerning hail damage. Don't let hail get in the way of further protecting and securing your Pennsylvania home and roof from any future damage.