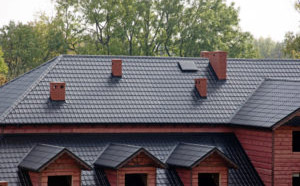 HOW TO CHOOSE A ROOF FOR YOUR PENNSYLVANIA HOME
January 21, 2020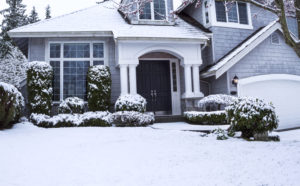 CAN YOU REPLACE A ROOF IN THE WINTER?
January 23, 2020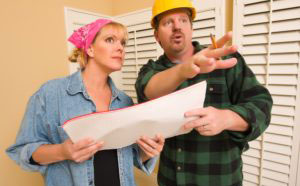 When it comes time to replace your roof, or if you are in need of a roof repair, you want to be sure that the roofer you choose will complete the job efficiently and thoroughly. For this reason, you will want to know what questions to ask a roofer before you hire them to protect yourself and your family.
What is the Name of Your Company and the Address?
It may seem like an obvious question, but you would be surprised how many people talk to roofers and fail to get the actual company name and address. There are many fly-by-night companies out there, so you want to find a company that has a valid address and whose company name you can research. If the roofer provides a post office box as an address, beware as roofers need a physical location to store supplies and materials.
Are You Insured?
When it comes to knowing what questions to ask a roofer, one of the most important is whether they have insurance. You want to be sure they have liability insurance as well as worker's compensation to protect you if there is an accident. Worker's compensation protects the roofing company employees should they get hurt and liability insurance protects you if damage occurs during the repair or replacement of your roof. If the roofer does not have worker's compensation, you could be held liable for any injuries their employee suffers and the injury may not be covered by your homeowner's insurance.
Do You Use Subcontractors?
Ask the roofer if they will use just their own employees or if they will subcontract out any of the work done on the roof. If they do plan to us subcontractors, you will want to ask them the same questions you ask the roofer, especially the questions regarding insurance.
Are You Licensed?
Each state has their own licensing requirements and your local city or county may have additional licensing regulations. Ask the roofer for a copy of their license and then verify that the license is valid. You should also be able to find out if there are any violations filed against the license. A business license and a contractor's license are not the same thing, so make sure that your roofing contractor has all the licenses necessary to perform the job.
Can You Provide References
A qualified roofing contractor will gladly provide you with references from previous clients. Get addresses so you can check the workmanship as well and be sure to call any references that provide telephone numbers to get their viewpoint on the roofing contractor. Check online review sites and the Better Business Bureau as well to see if there have been complaints filed against the company.
Are There Any Warranties?
Although the manufacturer of your roofing material may offer long warranties, contractors may only offer a warranty of one year. This means that if something goes wrong with the material, the manufacturer will replace the faulty items, but you may still have to pay the contractor for their replacement. Some contractors do offer longer warranties, so it is important to ask before you hire to avoid surprises in the future.
Once you know what questions to ask a roofer, you are better prepared to make an informed choice. At Tri-County Exteriors, we have extensive experience with roof repair and replacement. We can provide you with references and warranty information as well as a valid address, insurance information and will provide you with information on our licensing. Give us a call today or complete the easy form online to learn more.