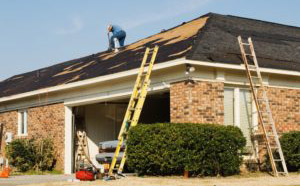 HOW LONG SHOULD A ROOF LAST? THE AVERAGE LIFESPAN OF A SHINGLE ROOF
January 20, 2020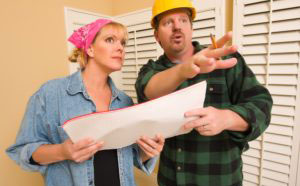 BEFORE YOU HIRE: WHAT QUESTIONS TO ASK A ROOFER BEFORE YOU HIRE
January 22, 2020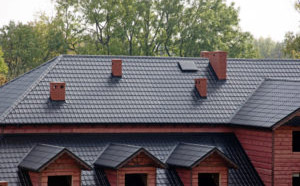 When it comes to choosing a roof, there are many factors to take into consideration before making a decision, which usually has to be lived with for a number of years. Homeowners today want a roof that is not only safe but has longevity, stability, durability and can be easily maintained, plus they want an attractive look to their roofline that provides curb appeal and lasting resale value.
Material Selections
The actual materials that go into creating a roof can be a big part of choosing one, and a final selection has to be one that meets the taste and standards that many homeowners want and demand today. With the number and type of natural and man-made products in the marketplace, it can be difficult to know what to choose. Whether your home is in need of a replacement roof, or you are planning and building a new home, there are selections out there that can meet the design and style of your home.
Natural or Man-made
Natural materials such as slate and wood may be good choices for some homeowners while others require manufactured materials like asphalt, metal and polymers. These different groups have their advantages and disadvantages, and with a little investigation, research and examination, a final choice can be made that suits your needs and the needs of your home.
Before making a material choice, there are factors to be considered to determine exactly what course to follow, and those factors include:
The lasting value of a particular roofing material
The durability of a particular material and whether it can withstand weather extremes and fire damage
Material weight and whether its heaviness will affect roof framing
Sufficient roof slope for certain materials
Material choice that will coordinate with housing style
Materials are recyclable and environmentally friendly
Building codes permit particular types of roofing materials
Material costs
Product guarantees and type of warranties available
Limitations
There are limitations when it comes to different types of roofing, as some may or may not be suited for a particular home. Selections can depend on the slope of a roof and the stability of its framing. Other factors depend on a region's susceptibility to disastrous storms and wildfires, so material choices should include high fire and wind resistance ratings. The roofing installation process should include guidelines as to how a number of roof types can be improved upon for fire and wind resistance.
Different Roofing Materials
Roofing materials consist of a number of different types that include:
Asphalt/Composition
Asphalt shingles make up a large percentage of shingles used today. They are popular and economically feasible. Asphalt shingles are comprised of either paper mat, which is beneficial for both low temperatures and wind, or fiberglass that is resistant to fire and moisture. Fiberglass is infused with asphalt and contains a coating of mineralized granules. Asphalt shingles come in 3-tab shingles or what are called architectural shingles, which are thicker and laminated. They are conservative in their weight and could be more durable, but they can be used on lower to steeper sloped roofs and are recyclable, though they are not as environmentally friendly as other products.
Metal
Metal roofing may be a bit more costly than asphalt but it lasts longer, is more durable, is resistant to fire and wind and absorbs considerably less heat than asphalt. Metal roofing is usually comprised of aluminum, steel, cooper or zinc alloy and is either zinc coated or finished in paint. If a metal roof is totally copper, it will remain unfinished when installed and will gain a patina protection as time progresses. Metal roofing comes in sheet or shingles and is installed with hidden or visible fasteners. It is lightweight, environmentally friendly and is made for both low or steep sloped roofs.
Plastics/Polymers
Synthetic roofing shingles are reasonably priced, durable, yet lightweight and long lasting. They are quite similar to high end slate or wood shakes. They are molded from plastic polymer materials and are environmentally friendly as they can be formed from recycled materials as well as recycled when they require replacement. Polymers are wind and fire resistant and are usable on both steep sloped and more moderate roofs. They are reasonably priced.
Clay
Clay tiles, though expensive, heavy and somewhat fragile can endure and are extremely fire resistant, plus they are easy to maintain. They are made from natural clay that has been fired and are Spanish or Italian looking in appearance, but they can be fashioned to resemble slate or shakes. Since clay is a natural material it is environmentally friendly, but it does take significant energy output to produce them. Clay tiles are heavy and do require reinforced framing for support. They can be utilized on steeper and moderate roofs. Clay tile is fire resistant, but its resistance to wind is not as effective.
Concrete
Though subject to possible breakage, concrete tiles are not as expensive as their clay counterparts, yet they are enduring and resistant to fire with limited wind resistance. They are made from sand and Portland cement and can appear to look like wood shakes, clay tiles or slate. Concrete tiles can have color within or applied to its surface. They are long lasting and heavy and do require roof framing that is reinforced to support their weight. They are both usable on steeper sloped and more moderate roofs.
Slate
Slate has been utilized as a roofing material for a considerable time. It is very expensive and breakable, but it is durable and resistant to fire and wind. It is natural slate rock that is dark gray in appearance and is environmentally friendly. Slate is heavy and requires a reinforced structure to support it, and is designated for steep sloped roofs. Specially trained and expert installers should be used with any slate roof installation.
Wood Shingles/Shakes
Wood shakes are made from woods that are resistant to rotting and require treatment to lower their resistance to possible fire. Cedar is usually the main wood used, but they can also be made from redwood that is also resistant to rotting. Wood shingles are natural in appearance, environmentally friendly and eventually weather to a silver gray in color. Wood shakes are available in sawn or cut shingles or split shakes that are thicker. They are moderate in cost and weight and can hold their own in wind but, again, do require retardant treatment to resist fire. Their lifespan is short and even shorter without routine maintenance. They can be used on both steep sloped and more moderate roofs.
The Big Picture
Choosing a roof involves looking at the big picture and weighing all the factors, limitations and material costs, coupled with the intricacies of the installation and the labor costs. Guarantees and warranties also need to be taken into consideration to protect the investment. These areas need to be seriously deliberated before taking the plunge into making a final roofing selection and signing the contract.
If you are trying to choose a roof for your home, or simply need information on how to go about the process, complete the online form and a roofing expert will help guide you through the process of choosing a roof that is right for your home and your budget.