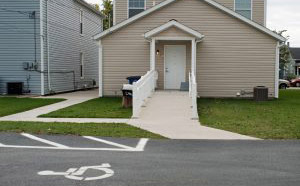 A NEW WAY TO THINK ABOUT YOUR WHEEL CHAIR ACCESSIBLE HOME IMPROVEMENTS
January 16, 2020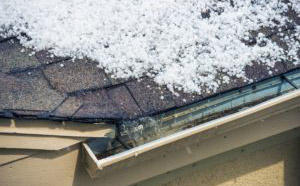 WINTER PREPARATION: IS YOUR ROOF READY FOR WINTER?
January 18, 2020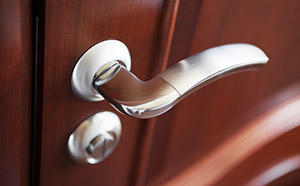 Interior doors are a must for your home, adding privacy and stylistic touches. While doors may not be the first thing that you think about, they are design elements that add to your home's overall look. It can be difficult to find the interior door that is perfect for your home. Entryways are commonly between 30 and 32 inches wide, leaving little room for changes. There are still many different interior door styles that can fit into the space that you have. If you remodel, you can also add more room for your interior doors. Here are some of the styles and materials that are available.
French doors
Interior French doors add elegance to your rooms. They swing outward so that the entry space is large. The panes of French doors may be glass to allow light in or closed for privacy.
Barn doors
Barn doors are a great choice if you prefer a rustic feel. Most people attach them to gliding hardware. They come in many different colors so that you can easily fit them in with a rustic design scheme.
Sliding doors
Sliding doors are a great way to avoid the annoyance of slamming doors. They are available in numerous glass and wood varieties that can complement your home. Sliding doors also save space. For example, pocket sliding doors recess into your walls so that small rooms appear larger and have more usable wall space.
Dutch doors
Dutch doors have horizontal openings, allowing the tops and bottoms to open separately from each other. They can be used to maintain privacy while also allowing additional light to come in. Dutch doors are great options for playrooms as well as to keep household pets out of certain areas. In some cases, Dutch door tops will have glass panels to allow extra light into your rooms.
Interior door materials
There are several materials that are available and popular, including glass, wood, and fiberboard. Here is what you need to know about each material type.
Glass doors
Interior glass doors are great for modern homes and for people who want to maximize light. Frosted glass can be used to give you privacy when it is used for bathroom or bedroom doors.
Wood doors
Wood doors have long been a popular choice for homeowners. They give a timeless look and are available in many different wood types and stains. Wood doors often come in classic six-panel styles, but there are other options that are available as well. In addition to solid wood doors, hollow-core wood doors are available for a similar look. You should be aware that hollow-core doors will not keep out noise and are not as durable.
Medium-density fiberboard doors
Medium-density fiberboard is a good choice for people who want a durable interior door. They are good choices for rooms where temperature and humidity changes frequently occur, including bathrooms and attics. They are easy to paint and can be changed to match your styles.
Door hardware
In addition to the styles and materials, it is important for you to consider the hardware for your interior doors. The right hardware can help to give a finishing touch to the look of your doors and make your home more accessible.
Door knobs
By choosing the perfect door knobs, you can put the finishing stylistic touches on your home. There are many different types of knobs and levers in a variety of different materials.
Accessibility
Making certain that you choose a door that will be accessible for all members of your family is important. The Americans with Disabilities Association recommends that people have doorways that are at least 32 inches wide. Sliding doors may also be preferable for people who use walkers or wheelchairs. Choosing door levers instead of knobs may also make it easier for people to open doors in your home.
While people often don't give too much thought to the doors in their homes, they may offer a huge change to the feel of your home. If you are ready to begin your remodeling project, call us today.