The openings of a home are simple to change and upgrade with the right help to provide an aesthetic advantage to functionality. If you've always dreamed of big bay windows and upscale french doors, our professionals are ready to give you a free consultation to start the transformation.

You'll be amazed at the difference new windows can make. Enjoy increased energy efficiency and a beautiful new look for your home. Need replacement windows for your home but don't know where to begin? No Worries! Call Tri County Exteriors at (215) 602-4379. We offer the most amazing selection in the Philadelphia Metropolitan Area.

Because we stand behind our products and services, we offer you a lifetime warranty with a promise that we'll fix even the smallest of flaws if you find one in your new windows. With this option, you can rest assured that you'll never have to replace your windows again. You're also sure to delight in the fact that your custom, high-quality energy efficient windows will pay for themselves many times over, saving you money long-term. In addition, our free, no-obligation consultation will give you the opportunity to show us exactly what you need and find out exactly how much the project will cost, because no one likes surprises when it comes to additional bills!
TYPES OF REPLACEMENT WINDOWS
Single Hung Windows – Single-hung windows provide a classic look for any home. They can be raised from the bottom for ventilation. Tri County Exteriors offers you choices from several different product lines and material types to best fit your needs.
Double Hung Windows – A distinctive, traditional design with two vertically sliding sashes. Modern sashes are made of wood or vinyl, and some versions allow tilting of sashes for easy cleaning.
Picture Windows – Picture windows are stationary, non-opening windows that allow light into the room. Picture windows offer an unobstructed view and are completely airtight.
Awning Windows – Hinged at the top, awning windows open outward to let in air from the left or right and the bottom. They can be installed above, below or alongside a stationary or operating window.
Slider Windows – Gliding along a track, sliding windows have at least one operating window that slides horizontally over or past the other window. They are most often used in modern- or contemporary-style houses.
Casement Windows – A window that is hinged on the right- or left-hand side and opens outward with a turn of a crank handle. These types of windows offer excellent ventilation, but keep in mind that the glass swings out ….
Bay Windows – Bay windows are window combinations that project outward from a home. These dramatic combinations can add space, volume and light to a room and add more personality to any home—inside and out.
Skylights – VELUX skylights are an energy-efficient way to bring sunlight into a home and make dark rooms come to life. Bringing natural light into a home through a skylight decreases the need for electricity while maintaining privacy. Installing a skylight is one of the most impactful ways to enhance both the brightness and beauty of a room.
TYPES OF REPLACEMENT DOORS
French Doors – adds a charming touch as well as an extra-wide doorway opening. These doors are almost always traditional in design. Often they have glass panels. They are most commonly used as exterior patio doors.
Entry Doors – Attractive entry doors are an important part of any home's curb appeal. Tri County Exteriors offers a wide variety of low-maintenance fiberglass and steel entry doors, available with or without decorative glass.
Sliding Doors – These doors make excellent use of space, and allow significantly larger entryways than conventional hinged doors. 'Pocketed' sliding doors even allow you to conceal doors inside wall cavities.
Patio Doors – Typically made of large panes of glass encased in wood, vinyl, or metal frames. They are the ideal choice when you want to maximize your view of the yard. Compared with French doors they take up no floor space when open. A possible disadvantage is that they only open half as wide as the doorway.
Storm Doors – These are usually made of metal or vinyl, but wood models are also available. A security storm door can be locked to keep out intruders and may be heavier than a standard door. Self-storing storm doors have a window and screen.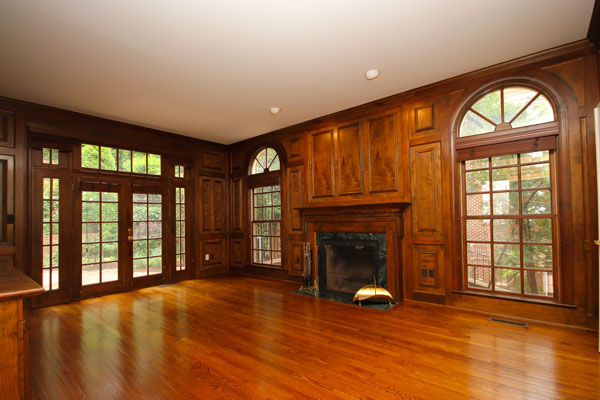 If you're ready to upgrade to new, energy efficient Windows and Doors, let the professionals at TriCounty Exteriors come and give you a free, no obligation consultation to see how you could start saving money on your energy bills today! Remember, we offer a lifetime warranty and stand behind our promise to maintain the integrity of our installation of the lifetime of your new windows and doors.

Simply fill out a brief contact form to get your free estimate, or call us directly at (215) 602-4379.
---
---
ANOTHER SATISFIED CUSTOMER: ★★★★★
"Tri-County Exteriors did an excellent job providing options and explaining the differences between them. They were on time and did a great job. I am very happy with the work they've done!" – Peggy
More Reviews from Satisfied Customers
---