CertainTeed siding is known for innovative exterior products that are created with exceptional quality. By offering a wide array of colors, including dark shades, complementing the architectural designs of your home could not be simpler. Accurate and secure installation guarantees no imperfections or flaws that can be noticed when using vinyl siding products created by other manufacturers. Working within the industry for more than 100 years has paved the way for CertainTeed to lead the market with consistently beneficial and durable products that will look great on any home.
CERTAINTEED CEDARBOARD INSULATED SIDING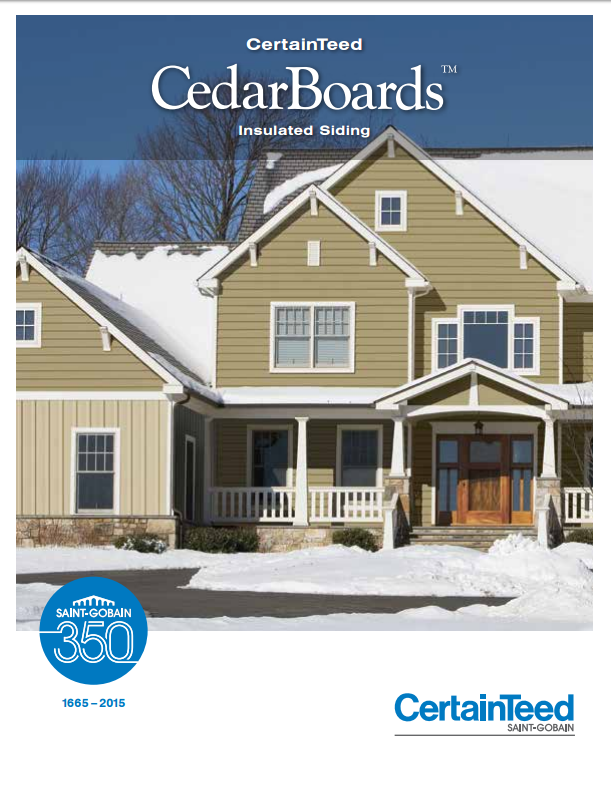 Home efficiency is increased with each effort to seal a home because it prevents cold or heat penetrating the inside of a building. The thermal benefits of insulation featured in durable cedarboard siding are accompanied by the ability to block out any outdoor noise pollution. CertainTeed insulated siding is partially created with recycled content as an effort to cut down on materials that would be unnecessarily discarded in a landfill. Visually, homeowners are provided with an array of styles and colors that complement any existing outdoor features.

The outstanding durability of CedarBoards offers superior protection you can count on for years to come. CedarBoards is a green approved product, one recognized for its environmentally friendly benefits.

CedarBoards Insulated Siding offers the advantages that come with both innovation and conservation. Your home becomes a haven of comfort and quiet, made possible by a material that supports the effort to preserve natural resources and the environment.
CERTAINTEED VINYL SIDING COLLECTION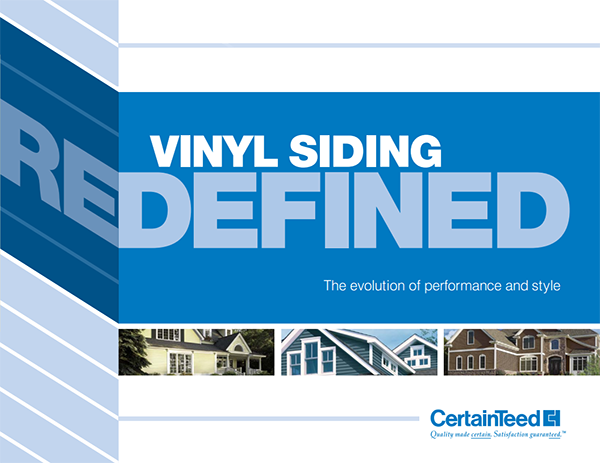 We innovate. You benefit. From the first day it hit the market in 1969, right up until today, CertainTeed Vinyl Siding has been a game changer. The introduction of a highly engineered alternative to wood siding opened the door to new opportunities for homeowners. As the demand for greater product performance grew over the years, so did our commitment to continuous innovation. Today, vinyl siding is the number one siding choice in the United States.1 CertainTeed makes vinyl siding to accentuate many home styles and colors. But its beauty is more than skin deep. Traits like durability, low installed costs, ease-of-maintenance and manufacturing sustainability combine to make CertainTeed Vinyl Siding one of the smartest investments money can buy.

In today's marketplace, the need to get the most value out of home improvements has never been greater – which is why we go to such great lengths to ensure CertainTeed Vinyl Siding brings the maximum return on your investment dollar. After all, if our Vinyl Siding didn't stand up as well as it does against the elements, if the colors didn't resist fading as strongly as they do, and if it didn't add so much value when the time comes to sell your home, then we wouldn't be the number one choice for siding in America.

With more than 40 shade options, the sustainable and affordable CertainTeed vinyl siding options are quite exceptional. Finishes include woodgrain and smooth textures that are easy to maintain for years without needing costly repairs or a complete replacement from damage or wear. Customers appreciate the value of a budget-friendly option that does not come at a sacrifice of long-term performance.
CERTAINTEED SHAKE AND SHINGLE SIDING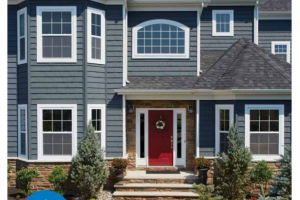 The timeless appeal of wood is painstakingly recreated in Cedar Impressions' classic styles. Each is designed to capture the look of freshly sawn wood, the distinctive patterns of randomly sized boards, and a finely crafted finished appearance.

Displaying versatility in home exterior finishes, shakes and shingles provide a more rustic feel to accompany the exceptional durability of vinyl. The appearance of cedar shingles adds texture without sacrificing performance from any of the CertainTeed products. Shingles and shakes are resistant to harsh winds, color fading, and very rarely require any maintenance.
CERTAINTEED VERTICAL SIDING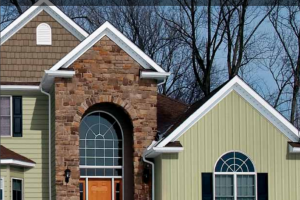 With CedarBoards™ Board & Batten, CertainTeed has combined a popular historic siding with innovative foam insulation technology to provide a classic vertical siding with impressive energy-saving, sound-absorbing and impact-resistance benefits.

The sleek flat design is perfect for application on even surfaces to match distinctive architectural styles of the whole house or accent areas. Panels range from wide to narrow to flawlessly accommodate homes with unique structures. Varieties do include insulated options to partner a great look with sound absorption and energy savings.
CERTAINTEED SOFFIT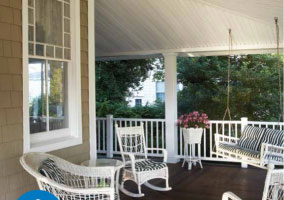 New siding makes any house look better. But it's the unique details that truly reflect your personality. CertainTeed offers a complete selection of virtually maintenance-free exterior, accent and decorative trim products, in styles and colors designed to work seamlessly with CertainTeed's wide range of siding options.

It is simple to complete the look of any exterior with matching panels, available in vented or solid options. They are used in vertical siding applications, porch ceilings, and soffit areas to coordinate the colors of the existing siding style..
Schedule a consultation to check out our selection of CertainTeed products for your home by completing the contact form at www.tricountyexteriors.com or by calling our office.
---
ANOTHER SATISFIED CUSTOMER: ★★★★★
"I believe that Tri-County Exteriors went above and beyond what I was quoted for. There was extra work that had to be done and they did not charge me for it. I had about a dozen or so companies come out and Tri-County Exteriors beat all of them hands down." – Bob K.
More Reviews from Satisfied Customers
---