PROFESSIONAL SIDING INSTALLATION AND REPAIR
The attractiveness of a home is as important as selecting exterior products that are also designed with longevity in mind. Different materials that we offer provide various advantages that reach far beyond visual appeal. TriCounty Exteriors works with the top manufacturers and brands so that clients are able to trust that they'll receive the best quality to accompany their unique style. Our family has spent more than 30 years providing local families with new siding solutions.

We aligned ourselves with manufacturers that offer exceptional products that we are proud to stand behind with a high recommendation. This helps customers gain confidence when making the investment in a long-term solution. Our consultants are happy to assist in providing all siding options to assist in finding the perfect style, color, and texture that is sure to build value in your home.

Here is a list of Siding Manufacturers we carry:
CertainTeed
James Hardie
Exterior Portfolio by Crane
WOOD SIDING
Historic homes typically feature a type of wooden siding that is highly attractive, but requires regular maintenance to keep it in great shape. Outdoor conditions expose the wood to rot, termites, and warping if certain precautions aren't practiced beginning at installation. A more modern option is hardwood siding types that are engineered with consideration for long-term durability. By using multiple layers of bonded hardwood veneer, there are now stylish options that protect the home with the classic, rustic feel of old fashioned wood. Low density cedar is an alternative that provides exceptional insulation with the curb appeal of natural wood.
ALUMINUM SIDING
Traditional aluminum has emerged from the previous generations of taking a backseat to more attractive materials. A variety of color options are available with the assurance of fade and scratch resistance, with very little maintenance required to keep it looking perfect. The textures range from a sleek smoothness to mimicking heavy cedar woodgrain. It is fire and insect resistant, and updating the appearance is as simple as adding a coat of paint over the existing color.
VINYL SIDING
The reason vinyl is such a popular material choice is because it is reliable in extreme weather, resistant to fading, and protected against decay and rotting. Different vinyl siding colors make it simple to find the right color to accentuate other features of your exterior. It's easy to maintain and it outperforms most other exterior options while also offering a diverse selection of colors and textures that can mimic other materials. Insulated vinyl siding increases the overall energy efficiency of the home by reducing the transfer of temperatures.
FIBER CEMENT SIDING
An answer to the most common problems with otheCertain Teed Sidingr materials is answered with fiber cement. Not only does it offer an upscale look, the composite material is resistant to water, insects, and fire. It offers impact resistance in conditions that could damage wood or leave dents in aluminum. Hardie plank is a one size fits all solution featuring a timeless design that is accentuated in a variety of gorgeous textures.
Reach out to receive a free estimate on your next project by filling out our contact form or by calling 1-(215) 602-4379. No matter what your siding needs, we are here to provide professional service through every step of the process. All customers are treated with priority at Tricounty Exteriors, where your trust matters to us.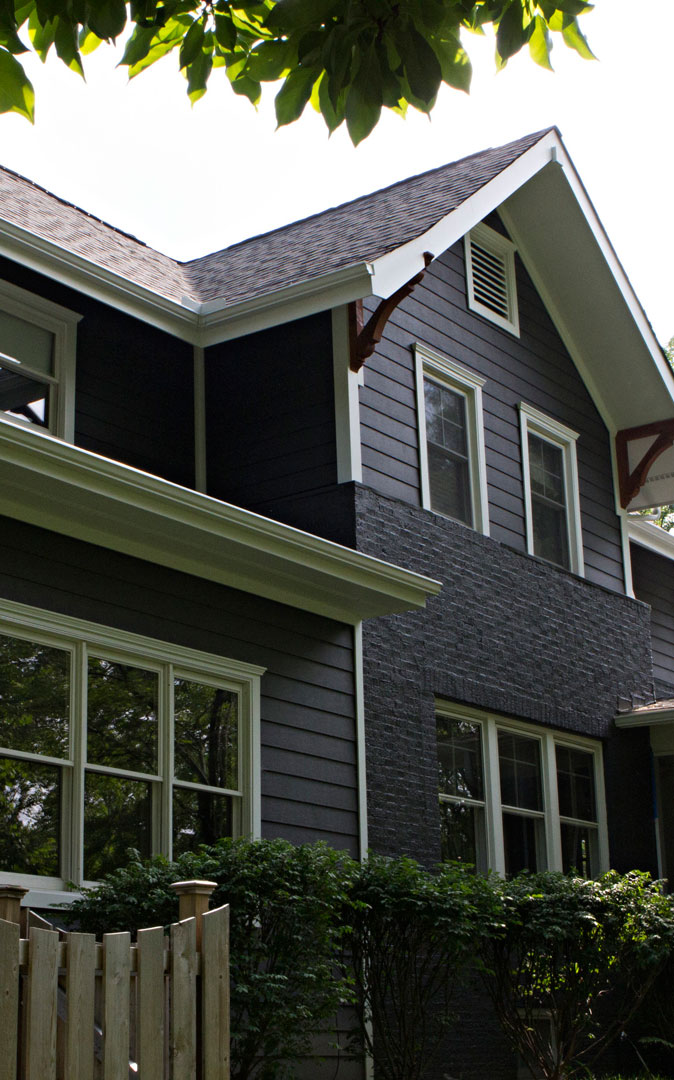 ---
ANOTHER SATISFIED CUSTOMER: ★★★★★
"We used Tri County for a new roof, gutters & all new siding. The entire process was enjoyable. Communication was great. Estimate was spot on & I felt like they went above and beyond to make sure we were happy. Their work product was on point. Couldn't be happier." – Nick M.
More Reviews from Satisfied Customers
---