Our family at Tri-County Exteriors has been providing superior Roofing, Siding, Windows and Doors in the Philadelphia Metro Area for over 30 years and continues to do so today with more than 3,000 completed roofing projects. For two generations, our family has provided roofing services throughout the entire Montgomery County, Bucks County, Delaware County, Chester County, and South Jersey.

Tri-County Exteriors has the area's most "dedicated to service" employees and is a fully licensed and insured roofing contractor. Our mission is to determine and implement the right Residential Roofing solutions for your home. We strive to provide fast and friendly roofing services with the highest level of craftsmanship available, whether it is a simple roof repair or a complex re-roofing operation. The following are some of the many services we provide:
Attic Ventilation
Flashing Installation
Flat Roof Repair
Leak Repair
Metal Roofing
New Roof Installation
Replacement Roofing
Ridge Cap Installation
Roof Repair
PROFESSIONAL ROOF INSTALLATION AND REPAIR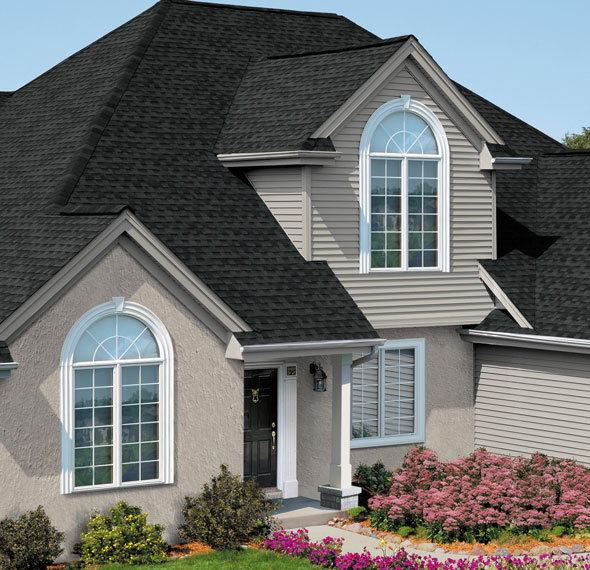 The roof is one of the most valuable parts of the home, yet some people do not make the effort to make sure that it stays healthy. Leak repair, re-roofing, and full roof installation are a small part of the services we provide to keep your home protected from the outside elements. We take care of everything from helping you make the most educated decisions for maintaining your roof throughout the years of wear and tear.

Your roof never has a good day. UV exposure, extreme heat, and severe cold, we experience all four seasons here in the North East. Whether you're building new or replacing an existing roof, choosing the right roofing material is a crucial step in the decision-making process. Choosing the best material for your roof shouldn't be an afterthought.

We understand the variety of aspects to consider when choosing roofing material. The cost, installation, maintenance, life-cycle, architectural style of your property, and your individual needs are all taken into account. Our technicians will educate you about your roof to help you make an informed decision that is practical and visually pleasing. Tri-County Exteriors is proud to carry a wide selection of roofing products specifically chosen for the climate in the Philadelphia area, including:
Asphalt Roofing Shingles
Cedar Shake Roofing
Flat Roofing
Genuine Slate Roofing
Metal Roofing
Synthetic Roofing
Tile Roofing
At Tri-County Exteriors your trust matters to us. Montgomery, Bucks, Chester County and Delaware County is home to us and you are more than just our client, you're our neighbor. We are dedicated to providing the best roofing services under any and all circumstances and look forward to an opportunity to work with you in providing our roofing services to create a functional, long lasting roof that will add a clean, crisp look to your home for years.

If you'd like to get started with your new roofing project, feel free to fill out a brief contact form and one of our professionals will follow up with you to set up your free estimate.
---
ANOTHER SATISFIED CUSTOMER: ★★★★★
"My wife and I knew we needed to replace our roof after the home inspector suggested it on our new home. We shopped around to compare 3 different estimates. Tri-County Exteriors came highly recommended by our new neighbor. Pricing was in-line with the others so we went with them. They did a very nice job and we feel the price was fair. The shingles look great and they also had to do some custom flashing around the chimney and vent pipes. All in all, I would definitely recommend them." – Jim H.
More Reviews from Satisfied Customers
---