ADVANTAGES OF VINYL WINDOWS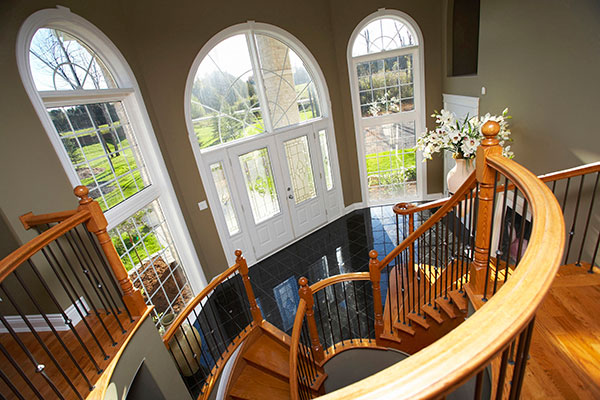 If you are thinking of updating your home and replacing your windows, you may be unsure of which style or material to choose. The most common materials for windows are vinyl, aluminum and wood, and each have various advantages and disadvantages. Overall, however, if you are looking for the most energy and cost efficient solution, with very minimal maintenance, the best choice is vinyl.

Vinyl windows were originally manufactured in 1954 in Germany, in response to post-war wood shortages and the rising price of aluminum. Vinyl windows entered the U.S. market in the early 1960's and since then have grown to be one of the most popular choices available. This popularity is largely due to the fact that vinyl windows are extremely energy efficient. They are made from a material called polyvinyl chloride or PVC. PVC has a high R-Value, which measures how well a window performs as an insulator. The higher the R-Value, the higher the amount of insulation. Vinyl windows offer superior insulation meaning increased energy efficiency and decreased costs for you.

According to the U.S. Department of Energy, windows can account for 10%- 25% of a heating bill by letting heat out. Replacing old windows with more energy efficient windows, such as Energy Star qualified models, can save 7% to 15% or about $71-$501 annually, depending on the geographic location of your home and the type of window you select.
ADVANTAGES OF VINYL WINDOWS OVER ALUMINUM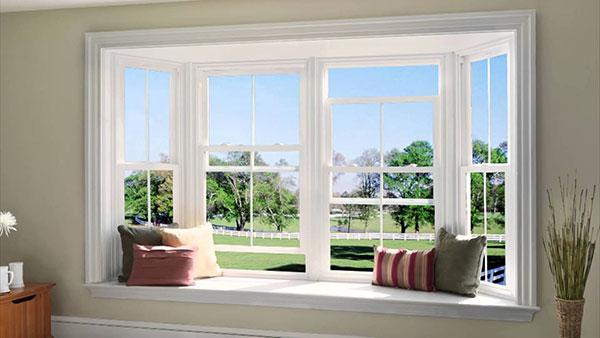 Aluminum windows on the other hand have extremely low energy efficiency. The U.S. Department of Energy states that, "metal or aluminum window frames conduct heat very rapidly, which makes metal a very poor insulating material." As a result of the poor quality of insulation, choosing aluminum or metal frames will increase your bills and energy usage.

Another benefit of choosing vinyl replacement windows is that they are practically maintenance free. Vinyl windows never have to be painted, scraped, sanded or stained. They are scratch free and do not rust from window condensation like aluminum windows do. As a result of their high resistance to the elements, vinyl windows don't age as fast and last longer. They can be washed with a little soap and water, reducing your usage of harmful chemicals in your home.

In contrast wood windows require much more maintenance. They need to be regularly painted and stained and if neglected, will succumb to rotting and severe weathering. Wood windows, though appealing to the eye, are much more expensive than vinyl frames. They also have the potential to swell up from moisture and can be difficult to open and close as a result.

Vinyl windows are easy to install and easily customizable to your specific needs. Vinyl is great for custom windows because they can be colored or shaped to any style that you would like and come in a variety of designs that will suit the look of your home. They are very aesthetically appealing and because of their popularity, are widely available.
Tri-County Exteriors is fully licensed and insured in Pennsylvania, New Jersey, and Delaware, offering you Premium Quality Replacement Vinyl Windows, installed by specialized, factory trained crews will keep your windows looking beautiful for years to come. Contact us now for a FREE in-home estimate. (215) 602-4379
---
ANOTHER SATISFIED CUSTOMER: ★★★★★
"I had a very positive experience with Tri-County from estimate to job completion. The estimator was very knowledgeable and worked with me on the price. Communication was excellent and the proposal was extremely detailed. Everything went according to schedule and the work was excellent. The guys who performed the work were courteous." – Dennis Z.
More Reviews from Satisfied Customers
---