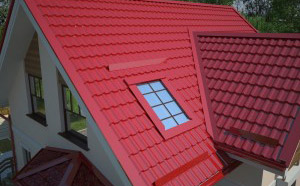 3 THINGS THAT NOBODY TOLD YOU ABOUT METAL ROOFING
December 27, 2019
SIMPLE DIY DECORATING PROJECTS YOU CAN DO THIS WEEKEND!
December 29, 2019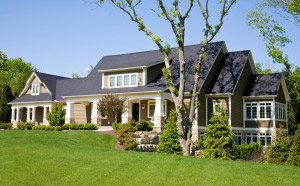 It's not always easy to find the perfect colors for your new roofing installation, especially when you discover how many choices are out there. Not only do you have to choose the right color, there are even more shades and color combinations to decide among.
A new roof has the potential to last more than 20 years, so it's important to make a decision that you can live with long-term.
The Light vs. Dark Debate
In any area with really hot summers, possible heat retention in the roof can be a big concern. Dark colors are known to absorb heat from the sun, with solid black shingles being 10 degrees hotter than plain white. The difference in grays and browns are considerably less significant so there really is no sense in worrying about anything except quality and style.
Match Shingles to Your Brick
It's always possible to change the color of shutters or wall paint, but the exterior bricks never change. Most homeowners start finding attractive options by comparing samples with the existing brick before taking paint colors into consideration.
Find a Material That Looks Good With the Exterior Paint Color
If you do plan to freshen up the paint on the outside of your home, it's a smart idea to compare each of these different styles. Put a paint sample next to the roofing material options to find a combination that is appealing to your preference.
Add Dimension with a Complementary Color
Matching roofing too closely with brick or siding is going to make the house look dull and lifeless. A little variation is a very good thing because it defines the different materials for a more interesting visual.
Don't Rule Out the Simple Colors
There is no requirement stating that shingles have to be multicolored or feature some type of pattern. Rather than risk making the house look too busy, use a simple shingle style to tone down the different exterior elements. If the home features a lot of neutrals, it would be a good idea to make sure that the shingles do stand out on their own.
Compare Shingles in Different Lighting
Brick, shingles, and siding all take on a slightly different look when comparing them in shade and direct sunlight. View samples at different times during the day to be sure that any variations do not throw off the overall harmony.
Keep Resale Value in Mind
Pleasing your personal style is important, but it is valuable to consider a broader audience if you ever plan to sell. A unique shade of green might be your favorite option, but it's going to be a tough sell for a lot of buyers. Neutral is always a safe way to protect the resale value of your home when investing in a new roof.