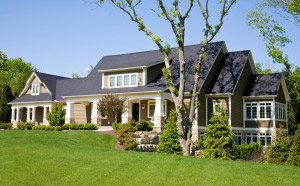 WHAT IS THE BEST COLOR FOR MY ROOF?
December 28, 2019
TIPS FOR MAINTAINING AND REPAIRING WOOD DECKS
December 30, 2019
There are a lot of benefits to tackling household projects yourself, especially when it comes to the financial aspect.
Start with simple projects that are easy enough for every skill level, and save a considerable amount of money buying the materials from a local hardware store.
Each of our ideas can be completed within a weekend from the beginning to the end.
Freshen Up the Flooring
Whether you have a hard surface or cushioned carpet throughout the house, adding area rugs and runners is a cheap and easy way to add style. This is the perfect project when winter is around the corner because rugs add comfort and insulation in any room.
Add Crown Molding
Make any room seem larger than it really is with the easy addition of crown molding. Hardware stores usually have corner pieces that simplify the do-it-yourself installation to complete a very clean look. It might be a good idea to update the existing baseboards to look more modern and match the color of the crown molding.
Clean and Decorate the Fireplace
The majority of the year, the fireplace only serves as a decoration in the center of the room. Once the cold weather has passed for the year, thoroughly clean the fireplace so that it can be decorated with indoor plants or artwork. If you are up to a larger project, you could take the opportunity to change the appearance of the fireplace with paint.
Organize and Redecorate Shelving and Bookcases
If you are like most homeowners with cluttered shelves, spend the day organizing all of the videos and books. It is going to be a major improvement when the shelves look tidy, and it will be much easier to locate specific items. Don't be afraid to throw anything out that you no longer have an interest in using to free up some space.
Change up the Lamp Shades
Some of the most beautiful lamp shades look like a carefully planned art project. There's no reason to spend a lot on new lamp shades with a few artistic additions to your existing decor. Add new fabric or adorn the lamp shades with beads so that it adds more uniqueness to the entire room.
Update Cabinet Hardware in the Kitchen
Antique knobs and handles can start to look drab if everything else has been updated. There is an entire aisle in the hardware store dedicated to cabinet and drawer hardware that you could easily install within a few minutes. The most time consuming part of this project is choosing between some of the great looking styles that are available.
Install a Tile Backsplash in the Kitchen
A longer weekend project involves picking out ceramic tiles to create a brand new backsplash. It might start off slow, but it should move along steadily once you get the hang of the installation process. Placing your own tile is going to cut a lot of the cost out of make a major improvement in the kitchen.
Make Picture Frames Uniform
Collecting new frames throughout a few years is pretty much a guarantee that they are mismatched. Without going through the trouble of replacing each of them with new frames, take everything down and add some paint. When everything is a unified color, they will give off the impression that they are all matching.
Redesign the Bedroom Decor
Pick out a few items that you would like to change in the bedroom and start redecorating. It doesn't take long to add a fresh coat of paint, and then you can find matching curtains and a new comforter. By updating major visual elements, it will freshen up the entire room in as little as one weekend.