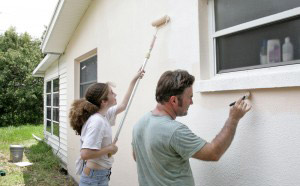 INCREASE YOUR HOME'S CURB APPEAL WITH THESE EXTERIOR PAINT COLORS
December 26, 2019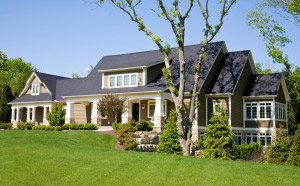 WHAT IS THE BEST COLOR FOR MY ROOF?
December 28, 2019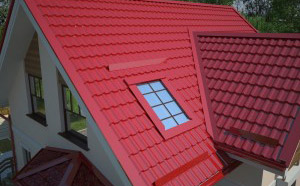 Metal is a traditional roofing option that has recently grown even more popular than before. It looks great and offers so many benefits, such as fire resistance and energy efficient home cooling. There is very little leak potential when installed correctly, and the material is actually designed to make the task very simple.
Some roofing materials are very heavy and do not suit the foundation of all homes, but metal is versatile and lightweight. This benefit does not come at the cost of sacrificing strength because it offers maximum wind resistance. Metal will never become weak from water damage, extreme heat, ice, snow, or other adverse conditions that damage less durable roofs.
Expected Lifespan of a Metal Roof
Every homeowner that is making an investment in a new roof wants to know that they are getting a product that will last. With adequate maintenance throughout the years, metal is expected to last a minimum of 50 years before needing a replacement.
Compared to other roofs, it is not going to lose value over time or begin to deteriorate through years of changing weather conditions.
Types of Metal Roofing Materials
Each of the material options has different properties that vary in durability and appearance, with a price difference as well. Steel is one of the more conventional options that can be sealed with a rust and corrosion-proof coating. It is finished with paint to offer a bit of style variation when this material is preferred.
If you are more interested in a high-end metal, there are other options available at a larger expense. Considering the value of a roof that will last at least half a century, it might not be such a bad idea to splurge on one of these options:
Stainless-steel – The matte gray finish is a signature look for the metal material that will never rust or corrode.
Alloy – Emphasis on strength, durability, and weather-resistance makes alloy a very worthwhile roofing investment.
Copper – With a very unique look, copper does not require a special finish to offer rust resistance or graceful weathering.
Metal Panel Roofing or Metal Shingles
Style is the biggest factor when deciding if you prefer panel or shingles for your metal roof. The panel option is easy to recognize for the sleek style that does not deviate from the traditional metal appearance.
Metal shingles actually come in a multitude of styles that are made to imitate wood shakes, slate, and other weaker options without sacrificing any of the positive qualities.