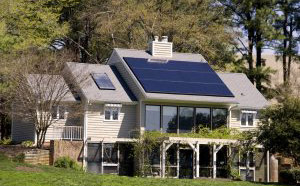 WHAT ARE THE ADVANTAGES AND DISADVANTAGES OF SOLAR ENERGY?
January 15, 2020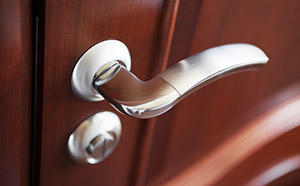 WHAT YOU NEED TO KNOW ABOUT INTERIOR DOOR STYLES
January 17, 2020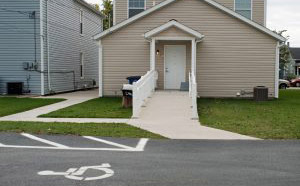 Your home should be a place in which all of your family members and friends can relax. If you or someone else in your family needs special home accommodations for a wheelchair, you may need to remodel to make your home more comfortable. It is possible to make your home accessible while also maintaining your design and style preferences. The Americans with Disabilities Act offers guidance for people to make their homes more accessible. Here are some ways that you can modify your home to make it easier for people who have disabilities.
Entryways
It can be hard to enter a home for a person who uses a wheelchair. For most people in wheelchairs, the first barrier that they face are steps leading up to the front door. A way to solve this issue is to install a wheelchair ramp. It is a good idea to choose a professional to install your ramp in order to make certain that it is done correctly and is safe.
Doorways
Doorways may present additional barriers to people who use wheelchairs. All of your doors should be wide enough for wheelchairs to easily roll through. The ADA suggests that people might want to have doorways ranging from 32 inches to 48 inches wide. Choosing levers instead of knobs will make it easier for people to open the doors. A terrific option is to install pocket sliding doors because they keep the doorways free from barriers.
Bathrooms
The first rooms that people commonly choose to remodel are bathrooms. The ADA recommends that bathrooms have a turning radius of 5 feet to accommodate wheelchairs. Roll-in showers with flat bottoms should be installed. Shower grab bars should also be installed as they are important for ensuring safety in the bathroom. There are many different grab bar styles that you can choose. You'll want to install them at lower heights for good accessibility. Non-slip surface materials are important, and your toilet and sink are important as well. Try to keep your sink open, and choose a toilet that is between 17 to 19 inches tall.
Kitchens
Making the utilities in your kitchen accessible is one of the biggest challenges. Like bathrooms, kitchens should have a turning radius of 5 feet, making U-shaped kitchens optimal. Appliances and countertops need to be lower so that the kitchen is barrier-free. There should be plenty of clearance under the countertops and the sink for legs and feet.
In your kitchen, the smallest details can make the biggest difference. For example, cabinet pulls and slow-close drawers can make your kitchen much easier to use for people who have disabilities.
Other areas
In addition to all of the areas that we have already discussed, there are some others that you shouldn't forget, including the following:
Closets may need to be changed to make them accessible by
lowering rods and installing pocket doors
Large furniture that blocks access in hallways should be removed
Smooth, durable flooring should be installed.
Paths to entryways should be smooth.
Light switches, thermostats and outlets should be reachable.
While it may seem like a daunting task, creating an accessible home may be accomplished so that all of your family and friends are able to enjoy it. By making some modifications, you can create the welcoming environment you desire. To schedule a consultation about remodeling your home, contact us today.