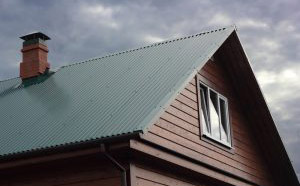 MAKE YOUR HOME MORE ENERGY EFFICIENT WITH A METAL ROOF
January 14, 2020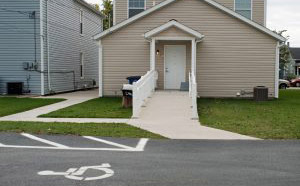 A NEW WAY TO THINK ABOUT YOUR WHEEL CHAIR ACCESSIBLE HOME IMPROVEMENTS
January 16, 2020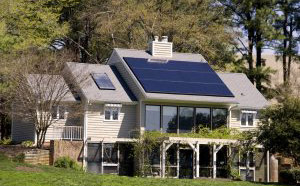 Solar energy is a leading way that people are moving towards living green. Many homeowners who have good access to sunlight are choosing to install solar panels on their homes instead of opting to use expensive energy from their electric companies. If you are thinking about installing solar panels on your home, there are advantages and disadvantages of doing so that you should be aware of so that you can make a more informed decision.
Understanding solar power
When people use solar power, it is created by converting the sun's energy into electricity. Solar panels convert the sun's energy into electric energy that you can then use to power your home. Most home solar systems use photovoltaic cells to convert the sunlight into usable energy.
Advantages
The most obvious benefit of choosing solar power is the benefit to the earth. There are also a number of added benefits of solar panels.
1. Solar energy is renewable
At our current rate, the world will someday run out of oil. The U.S. consumes one-quarter of the world's oil while only producing 3 percent. Unlike oil, the sun is a renewable energy source, and its output should remain dependable for a minimum of 40,000 years.
2. Solar power can be free after installation
While the installation is expensive, solar panels cost very little after the initial cost. The panels do not have movable parts, meaning that they are unlikely to be damaged. This means that you can expect minimal solar panel repair bills.
3. Solar power is good for the environment
According to the Environmental Protection Agency, each household emits an average of 20 metric tons of pollution every year. If you install a solar power system, you can eliminate up to four tons of carbon pollution each year. While one home doesn't really affect the global pollution problem, collective efforts around the world can help.
4. Solar panels offers a good return on investment
Installing solar panels offers a good return on investment. Studies have shown that solar systems offer better returns than do five-year CD accounts in almost 90 percent of the U.S.
5. Solar panels may offer tax incentives
In the U.S., there is a move toward making greener choices, and some states offer people who install solar panels some tax incentives for doing so. The incentives vary from state to state, and not all states offer them. You can determine if your state offers tax incentives by going to energy.gov.
6. You can sell the excess solar power that your panels produce
It is common for solar panels to produce more energy than is needed. Electric companies will pay people who have excess energy, which should factor into your return on investment. It also helps to reduce air pollution and to reduce energy costs for everyone.
7. Solar panels increase the values of homes
Installing solar panels raises the value of homes. If your home is in an area that is undergoing rising electricity costs, your home will likely see an even bigger increase in its value.
8. Solar panels are quiet
Solar panels make absolutely no noise, unlike such things as an HVAC system or a window air conditioner. This means that you can sleep better.
Disadvantages of solar panels
While there are many advantages to installing solar panels, there are also some disadvantages with doing so.
1. Expense of installation
Solar panel installation is expensive. On average, U.S. homeowners can expect to pay from $9,800 to $15,000 to install solar panels.
2. Sun requirements
Homes need to have a lot of sunlight in order to use solar panels. For places that do not have much sun, they may not make sense. Some homeowners use adjustable mounts to track the sun's arc each day.
3. Bulkiness
It is important for your home to stay warm at night in the middle of the winter. When the sun goes down, solar panels use batteries that have charged up throughout the day. The batteries may be bulky.
4. Solar panels may need repairs
While repairs are rarely needed, it is important for you to understand what can cause damage and their potential costs. Weather damage is the primary cause of needed repairs, including damage from hail, wind and severe weather conditions. If the damage is very severe, it can cost a few thousand dollars to repair your panels.
The move toward living green is only increasing. Solar panels continue to be on the forefront of environmental choices for homeowners. If you want to learn more about installing solar panels on your home, call us today.