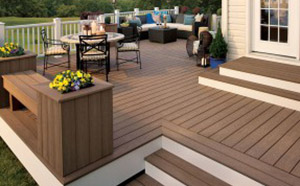 LOOKING FOR A DECK BUILDER IN BUCKS COUNTY?
December 4, 2019
WHY YOU SHOULD CHOOSE VINYL SIDING
December 6, 2019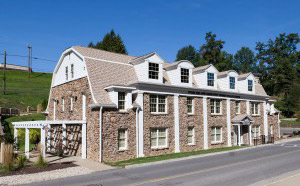 A stone veneer, or a stone façade, is essentially stone that is applied to the front of a house to improve its aesthetic qualities. It is generally considered to be an eye catching way to finish a home, which is this style can be seen popping up all over King of Prussia PA. This article will discuss the many different reasons why the residents of this community are using this method of home improvement to improve the appearance of their homes.
Versatility of its Physical Appearance
The primary reason why so many of the residents of King of Prussia PA are so taken with stone veneers is because there are so many different options. There are a myriad of stones that can be used to create such a veneer, which allows many different customers to work the façade into the existing style of their home and customize it so that it perfectly meets their aesthetic needs. Customers who are concerned that the façade is not going to look natural can have those fears alleviated because the stonework can easily be worked into the surrounding environment so that it does not stand out in a way that is considered to be aesthetically unappealing.
DURABILITY
There are many different methods of home improvement with regards to finishing a home, but none come close to the extreme durability that is associated with the installation of a stone veneer. The stones that make up the veneer will weather naturally and look only better for being exposed to the elements. Another winning point for the installation of such a veneer is that it is able to withstand fire easily. This means, should a fire have the misfortune of starting in the front of the building, it will not be able to consume or move past the stone. Stone, as well as faux bricks, also tend to be extremely resistant to the invasion of insects. This will decrease the chances that insects will be able to come into a home and cause problems, which many homeowners consider to be highly advantageous.
Essentially, the main benefits that are associated with having a stone façade installed is that the veneer will be able to improve the overall aesthetic appeal of the house to which it is installed. It tends to come in many different styles and colors, allowing it to appeal to many different types of customers. Finally, this method of finishing a home is extremely durable, so that it will not have to be replaced as often.
To have stone veneer installed on your home, contact Tri-County Exteriors today.