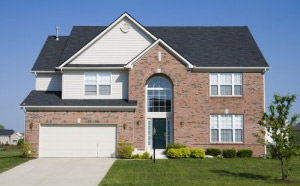 THE BEGINNERS GUIDE TO ASPHALT SHINGLES
December 24, 2019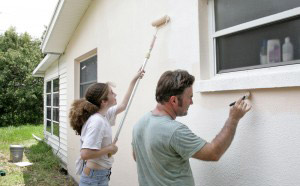 INCREASE YOUR HOME'S CURB APPEAL WITH THESE EXTERIOR PAINT COLORS
December 26, 2019
A new roof is a major expense that a homeowner should see as a long-term investment. The quality of the job is very important, and choosing the right contractor to handle the project is going to provide the best result. Use the following guidelines to start narrowing the selection of roofers based on the most important factors.
Choose a Roofer Local to the Area
An expert that is familiar with the location is going to understand the typical weather conditions and climate. This ensures that the type of roof recommended and installed will be suited to handle adverse conditions so that you do not have to worry over the integrity of protection.
Experience
A handyman or general contractor may not have the relevant industry experience necessary to handle roofing work. Rather than get overwhelmed with dozens of contractors willing to take on the job, do the research to find someone with at least 3 years of experience. Don't be afraid to ask questions until you feel confident with the reputation and knowledge of a specific contractor.
Recommendations
Everyone has a roof over their home, so why not start your search with a few personal recommendations? Ask around to find out the names of professionals your friends and family have worked with previously, especially if they were given great service.
Testimonials
The Internet has provided business professionals an opportunity to advertise their services to a wide audience of potential clients. Check out the customer testimonials to get an honest review of positive and negative experiences others have reported. Some may be featured on the site of the roofer, but don't forget to check out review sites for an unbiased opinion.
Warranty
Manufacturers that create the materials used in roofing offer warranties that will come in handy if there is ever an issue. Homeowners need to be aware of the protection they have on their finished product by reviewing the warranty with the contractor ahead of time.
It is important to feel confident in the skill and knowledge of any roofing contractor you are interested in hiring for a replacement installation. Always verify that they are licensed, insured, and able to provide the peace of mind provided by an exceptional product. We are happy to take on the responsibility of providing our roofing services to any local client. Take a moment to fill out the contact form so that we can schedule a consultation visit to your home.