6 COMMON HOUSEHOLD THINGS THAT CAN SPARK DANGEROUS HOUSE FIRES
January 12, 2020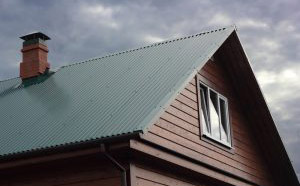 MAKE YOUR HOME MORE ENERGY EFFICIENT WITH A METAL ROOF
January 14, 2020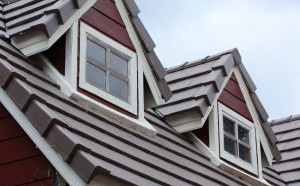 Metal roofs have grown in popularity over the last few years. Metal roofs are most popular among peple in their 20s and 30s as well as those who are building or purchasing homes valued at $100,000 or more. Some of the reasons metal roofs are so popular may actually surprise you.
Life Expectancy of Roofing
One of the reasons metal roofs are becoming more popular is what is known as the roofing cycle or the life expectancy of roofing material. Despite the warranty on many types of asphalt shingles, the average roofing cycle for that type of roofing material is between 17 and 18 years. A tin roof that is installed properly can last between 40 to 50 years while galvanized steel can last as long as 60 years.
Cost of Roof Replacement
The cost to replace a roof is another reason why people are switching from asphalt to metal. If you plan to remain in your home 20 or 30 years, a metal roof is a good investment. Although it may cost more initially, the fact that it will not need to be replaced as quickly as other roofing materials makes it a better investment.
Energy Efficiency
Metal roofs are more energy efficient than other types of roofing material. Some homeowners report savings of as much as 20 percent on their energy costs after installing a metal roof. A metal roof that includes integral air space adds even more efficiency to your home. This also means you can reduce your carbon footprint as reducing energy dependency helps the environment. Metal roofs may also be made from recyclable materials, further increasing benefits to the environment.
Home Value
During the recent housing market downturn, homeowners with residences that required less maintenance were able to sell their home more quickly and at the price they wanted than those with homes that required more maintenance. Because metal roofs require little maintenance, they add value to your home, helping you justify a higher price than with other types of roofing materials.
There is no question that each home and homeowner are unique, so it is important to understand as much as possible about metal roofs before you make the decision to install one. You can learn more from the knowledgeable, helpful customer service staff at Tri-County Exteriors. Contact them by phone at 215-322-0110 or complete the simple form online if you are considering a metal roof for your home or business.