FURTHER IMPROVE YOUR HOME WITH ENERGY EFFICIENT WINDOWS
December 3, 2019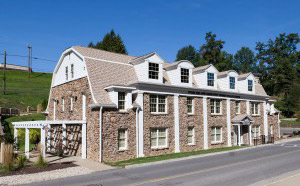 RESIDENTS OF KING OF PRUSSIA IMPROVE THEIR HOME WITH STONE VENEER
December 5, 2019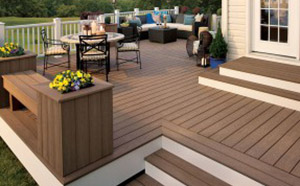 Adding a deck to an existing home is a great way to enjoy additional outdoor living space while also boosting the resale value of a home in the process. According to HGTV, a deck is one of the best additions that home owners can make. In fact, most decks will allow home owners to reclaim 70% or more of the building costs in terms of added resale value, making this a great investment to consider.
Of course, having a deck built is still quite a large investment for many home owners. A new deck, for example, can easily cost $10,000 or more. Because of the high cost, it is important that home owners take the time to find the contractor that is right for them when having a deck built. There are numerous considerations that should be kept in mind when seeking a deck-building contractor.
For starters, home owners should be sure that a deck builder they choose is both fully licensed and insured. Any reputable contractor should be able to provide proof of licensing and insurance, though the local Bucks County municipality should also have this information on file. Finding a contractor with comprehensive insurance coverage is important in giving home owners the peace of mind they need when letting somebody work on their home. This way, in the event that there is a mishap with the deck construction, the contractor's insurance can cover the expenses to resolve the problem and the home owners will not have to pay any additional costs out of pocket.
Furthermore, home owners get an accurate idea as to just how long the deck construction project is expected to take. Most projects can be completed in a couple of weeks, but larger projects may take up to a month. Of course, weather conditions can also be a determining factor. Regardless, home owners should get a timeline in writing from the contractor before work begins. A solid quote for the overall cost of the project, including labor and materials, should also be issued by the contractor prior to beginning work.
Choosing a deck builder in Bucks County is not always an easy task, but the good news is that home owners looking for the right professionals for the job do not need to look any further than Tri-County Exteriors for all of their deck-building needs. This experienced and reputable company knows what it takes to build a quality deck for a fair price.
To improve your outdoor living space in Bucks County, give us a call.