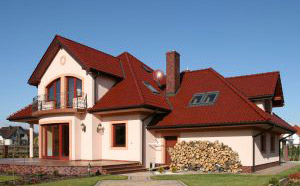 PITCHED ROOF OR FLAT ROOF: WHICH IS BETTER?
January 10, 2020
6 COMMON HOUSEHOLD THINGS THAT CAN SPARK DANGEROUS HOUSE FIRES
January 12, 2020
Home repairs are never fun and exciting things to do. Many are expensive and take a considerable amount of time and energy. Because of this, we often put them off indefinitely. Things like squeaky floors or light switches that don't always work may get pushed to the side so that you can concentrate on other things in the house. However, there are some home repairs that you should not neglect as they can lead to costlier repairs down the road or safety issues that could be deadly.
Roof Repairs
If you notice water stains on your ceiling or walls, you need to have your roof repaired immediately. Failure to fix a leaking roof can lead to mold growth, structural damage or even fire if the water connects with an electrical source.
Missing Shingles
After a storm that includes heavy rain and wind, you should inspect your roof for missing or damaged shingles. It is possible a loose shingle may not be visible from the ground, so climb on the roof to check for any that may have been damaged. Replace any missing or damaged shingles immediately to avoid roof damage as well as damage to the interior of your home.
Sagging Roof
If it appears that a section of your roof is sagging, you need to have it repaired as soon as you can. A sagging roof can allow moisture to build in your attic and could weaken the structure of the wood. This can lead to exterior wall cracks and poor ventilation in your attic.
Foundation Cracks
Over time, it is possible small cracks could develop in your foundation. If an inspection reveals small cracks, you need to repair them before they become large cracks or it could require a full foundation replacement. This can cost as much as $100,000. Cracks can also lead to leaks under your home and parts of the concrete could actually collapse. If your home is not supported properly, the results could be life-threatening.
Gas Odor
Propane and natural gas are heavier than air, leading them to pool in low areas of your home. If you detect a rotten-egg-like smell, vacate your home immediately and call the gas company. Open doors and windows before you leave the house to dissipate the gas as accumulated propane or natural gas can lead to an explosion.
Leaking Pipes
Water can cause significant damage to your home, including structural damage and mold growth. Mold can lead to health issues, some of which can be severe. If you use municipal water, a leak can cost you hundreds of dollars in extra water fees as well. Check under your sinks several times each year to be sure pipes are not leaking. You should also check exposed pipes in basements, attics and crawlspaces regularly. If you see any leaks, even small ones, contact a plumber immediately.
Mold and Mildew
There is really no "good" mold or mildew, so when you see evidence of mold growth, you need to deal with it as quickly as possible. Just eliminating the mold is not enough, however, as you need to determine what caused the growth in the first place. Minor mold and mildew growth, such as in a corner near a shower where a shower curtain has not been completely closed, can be easily treated with common household bleach.
Electrical Problems
Electrical issues cause more than 40,000 fires each year and many of them could easily have been avoided. Circuit breakers that kick unexpectedly, flickering lights or outlets that are warm to the touch are all symptoms of an electrical problem. Contact an electrician if you notice any electrical issues in your home.
Gutter Debris
Probably one of the least pleasant household chores is clearing debris from gutters. It may seem like a minor problem, but clogged gutters can lead to major problems in your home. Gutters pull rainfall from your home and if water cannot drain, it builds up in pools. This can lead to fascia rot or damage to your foundation when rainfall overflows the gutters and does not drain away from the home. In areas where there is extreme cold, clogged gutters can lead to ice dams that can damage your roof. Clean your gutters twice each year to allow water to flow properly away from your home.
Driveway Cracks
Although you may look at cracks in your driveway as nothing more than a cosmetic issue, your driveway is actually designed to pull water away from your foundation. Cracks could lead to water build-up which may damage your foundation. In addition, cracks could grow larger and become a tripping hazard to guests and family.
Damage to Decks
Worn or missing flashing, the thin layer of material designed to keep water from your home, can lead to water damaging the ledger board. It can also weaken the fasteners that keep yoru deck together. Weakened wood and connectors can have deadly consequences if the deck is overloaded. Worn and wooden boards can also be tripping hazards, so replace any damaged wood as soon as possible and check the flashing on a regular basis.
Dryer Vents
Cleaning the lint filter before each use may seem unnecessary, but it could actually save your home. It is also important to clear the vent, the hose that connects the dryer to the outside, of any debris or lint as well. According to the U.S. Fire Administration, a division of FEMA, there are an average of 2,900 home clothes dryer fires each year, many due to build-up of dryer lint in the vents. The lint screen in the drum of your dryer only removes about 25 percent of the lint, with the remaining 75 percent traveling through the ducts and often getting trapped on the sides.
These simple but important tips can protect your home from significant damage and many of them will protect your family and friends from potential illness or injury. For more information on keeping your home safe, contact Tri-County Exteriors at 215-322-0110 or visit us online.