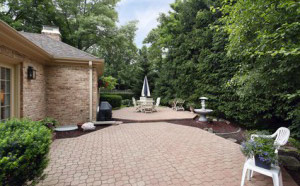 TIPS TO SELECT THE RIGHT OUTDOOR PATIO MATERIALS
December 18, 2019
THE UNDERSIDE OF ROOFING: INSPECTING THE ATTIC
December 20, 2019
For those homeowners who are looking to take advantage of the sellers market to obtain a profit on a property, exterior remodeling is one of the best ways to increase leverage. People today are looking for houses with curb appeal, and if you have one, then you should be able to move it quickly at a premium price.
Some of the more cost-effective, high ROI exterior modeling projects are as follows:
Siding – Getting your siding done adds a look of luxury to any home. For those buyers who are looking for the details, it is very important. It shows that you care for the house and that you are not only trying to sell it by making huge, ornate changes or distracting people with a good staging effort.
Replacement windows – It has been proven that one of the first things that buyers look at when judging the health of a home are the windows. Replacement windows are relatively inexpensive and can give you a great first impression.
Garage doors – Your garage is a large, easily visible part of your home that everyone will check out. Get the doors done so that you will make a good impression for your buyers.
Decks – A great deck will attract a higher quality of buyer, especially if you're looking for a family. Having a good deck make sure home more move-in ready, which will appeal to people who do not have the time to purchase a fixer-upper. The more comfortable you can make buyers feel immediately, the more likely that they are to give you a premium for the home.
Patio – Similar to the decks, the patio is the place in which your families will be spending most of their time. Make it look good, and you will certainly reap the rewards in the buying price.
Front door – This should be self-explanatory. The first thing that your buyers will see will be your front door. Do not give them the opportunity to cross your home off of the list before they even step inside because of cracking wood and misplaced joints in your door.