ALL YOU NEED TO KNOW ABOUT CHIMNEYS
December 1, 2019
FURTHER IMPROVE YOUR HOME WITH ENERGY EFFICIENT WINDOWS
December 3, 2019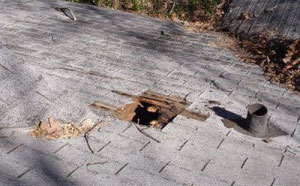 Many homeowners purchase homes without knowing that the roof may eventually require replacement or maintenance. Homeowners must understand how to spot the most common roofing problems. This is a benefit because various procedures can be used reduce maintenance costs. In Philadelphia, major roofing issues should be tackled by a roof repair contractor.
Follow these roofing tips:
A leaky roof should never be repaired while it is raining. There will be no way to patch the leak fast, and the roof will be dangerous. Slipping off a roof is the main safety issue when it rains. When the rain stops, repairs can be tackled once the roof completely dries.
A project that involves removing an old roof requires proper prep. For example, the lawn must be cut short. A lawn that is properly cut makes it easier to locate nails that drop to the ground.
To ensure that a roofing project is handled efficiently, consider discussing roofing procedures with the best roofing contractor in the Philadelphia area. Friends can provide details about the best contractors who have completed roofing projects for them. Also, ask about the amount of clean-up that is needed after a project is completed and if the materials are covered by a warranty.
Hiring a professional in Pennsylvania to tackle roofing projects has benefits. However, never pay the entire cost in advance. Generally, roofing companies charge a 25% deposit, but nothing should be paid until the project is completed.
Although most homeowners have no issues inspecting a roof, hiring a professional is the best option. If there are issues, a professional can locate them without any risks. Homeowners who don't have the proper training should not inspect a roof because the roof may collapse.
When hiring a professional roofing contractor, their credentials must be current. Mostly every state requires that roofers must have certain licenses. Because of this, do not avoid checking the licenses of any contractor. The licenses must be current and valid. Contractors must also have insurance and workers' compensation.
The age of the roof does not determine if it needs replacing or not. Roofs generally have a warranty that covers 20 years of use. However, a roof requires proper maintenance. It should not have any debris. These
materials cause water to build on the roof, which can eventually lead to a leaky roof.
During projects when a roof requires replacement, consider using architectural shingles. These shingles are more durable, and they offer an aesthetic appeal. They also increase the value of a home.
If you live in the Greater Philadelphia area and you need roof repair, contact Tri-County Exteriors today.