DO I REALLY NEED A BUILDING PERMIT?
December 31, 2019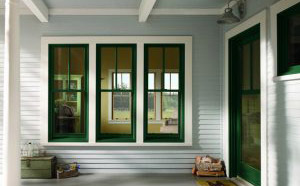 GET THE FACTS ABOUT ENERGY EFFICIENT WINDOWS
January 2, 2020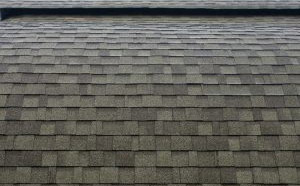 Building or remodeling a home allows you to spend time picking out all types of new patterns, styles and accessories for your home. This may include countertops, light fixtures or flooring styles. Although not as exciting as a new granite countertop, there is one aspect of a home that is just as important – the shingles on your roof. Choosing the right shingles is not only important because they are visible from the outside, but you also want to be sure the shingles you choose provide other benefits in your home. Before choosing shingles, it is important to know more about the types of shingles available, their life expectancy and how they protect your home.
Types of Shingles
Before choosing the right shingles, it is important to understand the differences between types of shingles. Traditional asphalt shingles are coated in asphalt and ceramic over a fiberglass or organic base. Fiberglass creates a shingle that is lighter but more durable than other types of material. Architectural shingles, which are also known as laminated dimensional shingles, are also made of fiberglass and asphalt, but weigh as much as 200 pounds more per square. Traditional shingles look like three flat rectangles when placed along the roof. Architectural shingles are not cut into tabs, but are over-layered in order to create a more dimensional appearance. They provide a unique look to a roof line and are considered more durable than traditional shingles. Because they are heavier, they can withstand higher winds. Builders prefer them because they can hide errors and flaws better than traditional shingles. They also work better with turrets and gables often found in roof lines. Architectural shingles are more expensive and are not recommended for low-sloped roofs, however.
Recognizing Worn Shingles
Architectural shingles last about 40 years while traditional shingles last around 20 years. It is recommended that homeowners check their shingles for wear periodically and replace any that may be damaged or worn. Signs that your shingles need replacing include small circles or cracks at the edges as well as algae or moss growth. Worn shingles may have bald spots where the granules have been lost as well as divots and pitting. Damaged shingles can cause water to be trapped underneath, damaging the roof structure. Shingles that are blistered may be due to trapped moisture or they may indicate a defect that could be covered under the shingle warranty.
Purpose of Shingles
The main purpose of shingles is to protect your home from inclement weather. In addition, shingles also protect your home from pests like insects and rodents. Properly installed shingles provide drainage from the roof peak, also protecting your home from excess ground water that can cause damage to the foundation. Shingles need proper ventilation as well to provide adequate protection. Your builder will more than likely recommend insulation in your attic as a way to help shingles protect your home. Without adequate ventilation, shingles may buckle, compromising your roofs protection. Shingles also act as a barrier, keeping water and heat from entering the home, damaging interior supports.
If you are building a new home or performing maintenance on the roof, you need to be sure to choose the right shingles, not only for aesthetic purposes but to protect your home from water and sun damage. For more information and guidance on choosing the right shingles, contact Tri-County Exteriors today.