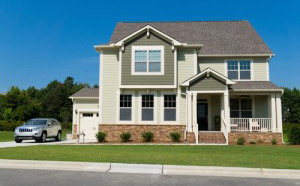 ASPHALT ROOFING SHINGLE COMPARISON
December 22, 2019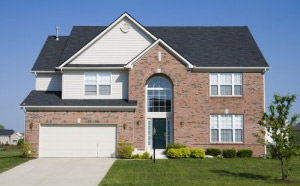 THE BEGINNERS GUIDE TO ASPHALT SHINGLES
December 24, 2019
Early summer is the best time to start planning small outdoor projects to get ready for the seasons of nice weather. Maintenance is important to anyone that cares about the appearance and value of their home exterior. Take advantage of the sunny weather by getting down to business taking care of the necessary chores you've been avoiding the rest of the year.
Every home has different features, but you can easily complete some of these tasks without a major time commitment. Begin with the quick fixes to shorten the list before committing to the major home improvement projects.
Clean the Gutters
Leaves, sticks, and other outdoor debris gradually accumulates in the gutters between cleanings. The longer these materials are allowed to sit, the easier it is for them to cause surface stains. The pollination cycle of spring also deposits materials that stubbornly cling to the gutter surfaces. Give them a thorough scrub to remove the pollen and stain discoloration for the next few months.
Wash Your Siding
The great thing about equipping the home with a high-quality siding is the minimal maintenance required for upkeep. Using a siding cleaner, work your way from the bottom up to scrub away any dirt, mildew, or mold on the surface. Although these substances do not cause aggressive wear, the integrity of siding will decrease from continuous exposure.
Repair and Clean Your Deck
Maintaining an outdoor deck is a smart way to make sure that your investment is not a waste. Put in a little work by clearing out any debris lingering between the floorboards. Ignoring such a minor detail allows the moisture to linger and potentially lead to rotting. Sweep the surface of the deck so that it is easy to check for splintering areas, water damage, and rotting of any boards. If you notice that any nails are sticking up, use a hammer to secure them into place. Check the rails to ensure that they are tight and also make sure the bolts securing the deck to the house are still holding strong. The final step is to use deck cleaner and then apply a special deck sealer to protect the surface until next year.
Clean your Outdoor furniture
The durable materials of outdoor furniture are able to easily withstand constant weather exposure without much consideration. Remove any built up grime and dirt to get a good look at the quality of existing paint or stain. Freshen up the furniture with a suitable non-toxic paint if it appears faded or lackluster.
If you need any help with outdoor maintenance projects or you are considering a new addition for the home, fill out our contact form to receive an estimate.