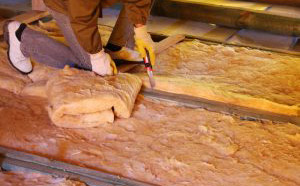 IMPORTANT ATTIC INSULATION FACTORS YOU SHOULD CONSIDER
January 8, 2020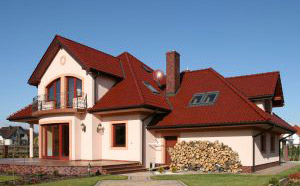 PITCHED ROOF OR FLAT ROOF: WHICH IS BETTER?
January 10, 2020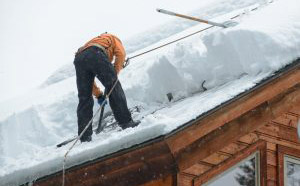 An ice dam is a ridge of ice that forms at the edge of your roof, preventing water from draining.
This can lead to leaks that can cause damage to your roof, walls, ceiling or insulation as the backup behind the dam forces water inside your home rather than draining from the roof as it should.
In order to prevent damage to the interior of your home, you need to understand how to prevent ice dams.
Keep Your Roof Cold
It may seem counterproductive, but one of the best ways to prevent an ice dam is to keep your roof cold. The underside of your roof should not be higher than 30 degrees Fahrenheit in order to allow snow to dissipate without creating large amounts of water. Check to be sure there is adequate insulation and sealing gaps that allow warm air to exit the attic. Your attic also needs ventilation so that heated air escapes rapidly when cold air enters. The problem with a warm roof is that snow melts rapidly, but once it reaches the eaves, which are colder, the water freezes leading to ice dams.
Attic Furnaces
If your furnace is in your attic, it may be difficult to prevent ice dams. One of the best methods for preventing an ice dam if your furnace is in the attic is to add extra insulation between the roof rafters. Keep air space between the roof deck and the insulation to avoid condensation. Before adding insulation, install polystyrene rafter air channels that are available at home centers. Lay insulation batts or blankets over the heating ducts to help reduce heat buildup. If your ridge vents and gables do not dissipate the heat enough, add a motorized vent at one end to remove heat and another vent on the other end to draw in cold air.
Signs of an Ice Dam
Even if you take all the precautions mentioned for how to prevent ice dams, it is still possible that one could develop. If you notice dark lines on the ceiling, it is possible you have an ice dam. Even with insulation in your attic floor the bottom of your trusses are often bare. Because they are exposed to low temperatures, they create a cold strip on the ceiling that allows condensation to form. The moisture traps dust and can lead to mold growth creating the lines which are called shadow lines. You can clean the mildew by washing the area in a bleach solution of one part bleach to three parts warm water. Rinse and allow to dry.
Learning how to prevent ice dams is critical to keeping your home from damage due to leaks. For more information about preventing ice dams, contact us by phone or visit our website to speak to one of our knowledgeable staff members.