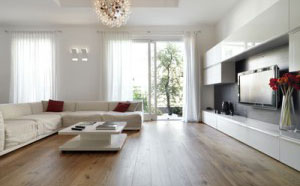 HOW TO BRING MORE NATURAL LIGHT INTO YOUR HOME
December 16, 2019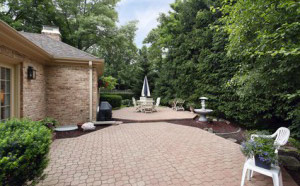 TIPS TO SELECT THE RIGHT OUTDOOR PATIO MATERIALS
December 18, 2019
Residential construction is trending toward warmer exteriors with unique designer touches, moving away from the predictable uniformity of all-brick or sided homes. Creating attractive, one of a kind exterior facades can be challenging for residential developers, but the use of stone veneers offers intriguing options. Manufactured stone veneer products allow the natural look homeowners desire, while avoiding the expense of natural stone.
Because these stone veneer products are manufactured by hand, they also display the craftsmanship highly valued by today's new construction clients. They perfectly echo the look of slate, limestone, or mixed stone arrays, with the depth and texture to add real interest. Another significant reason developers are choosing to include these innovative materials in their designs is the impressive range of colors and textures homeowners can select to personalize the appearance of their homes.
Having the ability to offer multiple textures, colors and ways of incorporating these highly desirable building materials into a home's overall design can be the advantage a developer needs to secure new construction contracts. Today's veneers are suitable not only as exterior finishes, but can also add warmth and charm to kitchens, baths and hearth rooms.
Although the weight of these veneers with the appearance of stone is much less than their natural stone counterparts, they are highly durable. During the construction phase of a residential development, builders will appreciate the ease of installation allowed by the reduced weight, as well.
An additional selling point for developers is the increase in curb appeal and, therefore resale value, when the homeowner is ready to sell again. Stone accents and borders are the type of finish details that create the perception of exclusivity in a buyer's mind. Offering new construction clients a look into the future and the increased value of their homes adds value to the developer's services.
Whether used as an accent in brick exterior facades or as a major design element on its own, manufactured stone has captured the attention of discriminating home buyers. Residential developers are encouraged to contact Tri-County Exteriors to discuss how stone veneers can increase return on investment and cement the bond with their new construction clients.